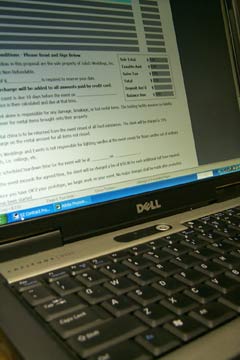 Choosing the right software to help run your business is almost as important as choosing the right tooling, employees and management. But there are so many applications on the market today, picking the right software to fill your company's needs can be extremely difficult. And rarely can you find a single application that does exactly what you want it to do and ONLY what you want it to do.
At Wade Instruments and Service, we specialize in developing software applications that provide pinpoint solutions for specific needs. Since 1998, we've been providing solutions for clients who think like us - why buy something that almost fits the bill? Get exactly what you need to do the job expediently and correctly.
For example, look at the software we've developed for drawing electrical diagrams titled EZ Schematics. It was designed for one purpose - to develop electrical schematics quickly and easily. With the Pro version, you can also design hydraulic diagrams, but the point is that it creates professional looking drawings with ease of use.
All of our programs are designed that way. Easy to use programs that are straight forward and extremely affordable.